4.30.2011
Lee Pace now joins Martin, Aidan, and Richard. Lovely actors being lovely in lovely New Zealand. I might die.
4.27.2011
Rid of Me
by PJ Harvey (1993)
Favorite Track(s)
: "Man-Size Sextet"
Thoughts
: (Pre-listening) Oh, believe me, PJ, I'd like to be rid of you. You're other album on this list (I'm hoping these are the only ones) was disappointing and forgetful. The very idea that you would be on this list a second time, much less above so many fantastic albums, it's aggravating to say the least. If you can't meet my already severely low expectations with this one,
there will be consequences.
(Post-Listening) I tried to be positive about as many things as I could while listening to this, but just when I'd think, "Well, at least her voice is pretty" she'd start wailing like a bad actress. Wasn't a fan, still not a fan. Harrumph, to say the least.
I'm only 100 albums into this list, but I'm already stressed about the musicians and bands that might not be on the list at all, and that albums like this ARE. Like, for real, the blog post coming will be LONG AND TERRIBLE AND FULL OF MY WRATH.
I Do Not Want What I Haven't Got
by Sinéad O'Connor (1990)
Favorite Track(s)
: "Feels So Different" and "Three Babies" and "Black Boys on Mopeds" and "Nothing Compares 2 U"
Thoughts
: Sooooo good, you guys. I loved the use of strings so, so much. Many songs gave me the feeling I was floating. The songs defininitely have an 80s/90s feel, but transcend that to feel timeless and quality no matter the era they were produced.
And the lyrics!
England's not the mythical land of Madame George and roses
It's the home of police who kill black boys on mopeds
And I love my boy and that's why I'm leaving
I don't want him to be aware that there's
Any such thing as grieving
(from "Black Boys On Mopeds")
And any album with a Prince cover is already awesome (so a nod to Sinéad and Cyndi). This album was even better than I expected. One of my favorites, for sure.
Mostly Oz, but part of the Condo!
Just kidding. I mean, that picture does take place in the condo, only it's hardly an
update
. This week I'm working to get some final-ish things done around the place with the help of my dad (move some things to storage, hang some more art, etc.), but then I promise to show you some more of my new digs. And the many ideas I have for improving it!
The first thing you should know about it IS in the photo, and that is the place is bursting with mirrors. Mirrors EVERYWHERE. And if I didn't already think my cat was vain, the mirrors have cinched it. He's obsessed. Sometimes he'll stare at himself or just plain attack, which is quite fun.
4.25.2011
Strange Days
by The Doors (1967)
Favorite Track(s)
: "You're Lost Little Girl" and "People Are Strange"
Thoughts
: Not loving the album art, though I guess it makes sense for the title.
"Horse Latitudes" will give me nightmares. The rest of the album was very...Doors-y. Which is good if you love The Doors! I like The Doors. And this album didn't have my favorite songs by them, so it left me a bit cold. But it's The Doors, so it belongs on the list. Did I say 'The Doors' enough times for you? THE DOORS.
Gosh, what a breeze today was. Eric Clapton, Bob Dylan, The Doors. We've got some ladies coming up next! One of whom I am excited about, the other not so much.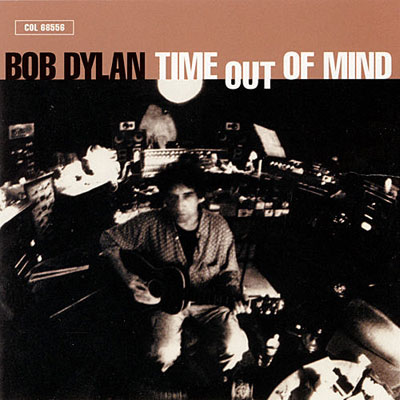 Time Out of Mind
by Bob Dylan (1997)
Favorite Track(s)
: "Standing in the Doorway" and "Make You Feel My Love"
Thoughts
: Most of the album was 'meh' to me, but I would take TEN 'meh' albums for one "Make You Feel My Love." Honestly. He could just breathe into the microphone for the rest of the tracks and it would be worth it. It's one of my favorite songs of all time (though I prefer my first exposure to it--Garth Brooks' version for
Hope Floats
).
The rest of the album mostly made me long for the next season of
True Blood
.
461 Ocean Boulevard
by Eric Clapton (1974)
Favorite Track(s)
: "Motherless Child" and "Get Ready" and "Please Be With Me"
Thoughts
: TWO WORDS: YVONNE ELLIMAN. I actually didn't recognize her voice at first, because I thought she sounded like Liza Minnelli. Just one year after
Jesus Christ Superstar
(the film), she's on this Eric Clapton album! And I LOVE it. She's a musical bamf.
Classic rock at its finest. I highly recommend this album, and plan to add it to my collection. "Please Be With Me" was probably my favorite of all the songs. Just a complete gem.
4.12.2011
Pink Flag
by Wire (1977)
Favorite Track(s)
: "Lowdown" and "Surgeon's Girl" and "Fragile" and "Mannequin"
Thoughts
: I know, two punk albums in a row. The
Rolling Stone
500 is testing me. And yes, this was my first-ever hearing of this band, as well as the Minutemen.
I am impressed by the album cover, and the fact that this music was written in the 70s, which for some reason really classes it up for me. Because that makes it...classic?
Anyway, not much to say here except that it wasn't amazing. It was good. Does it belong on my fictional 500 greatest punk albums list? Sure! But not on my 500 greatest albums of all time. Just not cutting it for me.
It's well established I don't love punk, so I can't be that mad about this being on the list. I just don't have it in me today to be furious over it.
Ofta. I think it's time for a best-of post to help me remember the great stuff...
Double Nickels on the Dime
by The Minutemen (1984)
Favorite Tracks
: "Cohesion" and "Do You Want New Wave Or Do You Want the Truth?" and "No Exchange"
Thoughts
: THERE ARE 45 TRACKS ON THIS ALBUM. Can you see why I've been putting it off? Good grief. And this a punk trio.
45 punk songs.
But I surprised myself, and really enjoyed this album. They had super clever song names (i.e. "Political Song for Michael Jackson to Sing" and "The Roar of the Masses Could Be Farts"), and the 'punk' was still very listenable--I could comprehend the lyrics and actually find a beat to rock out to. Many of the songs sounded the same, so it's possible the album could have done with some editing, but the songs were good enough (and brief enough) that it didn't bother me too much.
"Theatre is the Life of You" reminded me of
Jesus Christ Superstar
, and unfortunately, the song "Corona" of course reminded me of
Jackass
. Because the intro is the show's theme song. The rest of the song is much better.
But yeah, I would actually recommend this album! Well done,
Rolling Stone
!