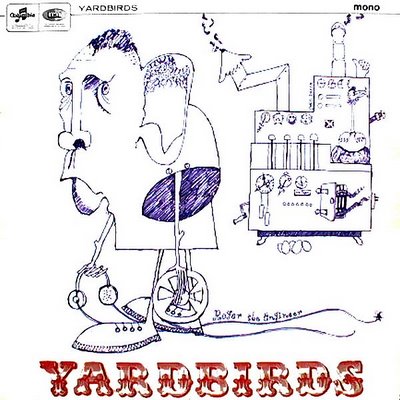 Roger the Engineer
[
Yardbirds
]
by The Yardbirds (1966)
Favorite Track(s)
: "Lost Woman" and "Over, Under, Sideways, and Down" and "Rack My Mind" and "Farewell" and "He's Always There" and "Turn Into Earth" and "What Do You Want"
Thoughts
: (Pre-Listening) Hey, the Yardbirds are back! Again! So soon. You were here just 4 albums ago. But you're back. And with kinda lame album art. Let's hope the music makes up for it all! (Side note: I'm listening to the original UK release track listing.)
(Post-Listening) I might get a lot of hate for this, and it might just be my lack of Stones exposure, but I think this album is of the caliber what I expected
Between the Buttons
to be.
Roger the Engineer
is just incredibly solid, tight, luscious 60s rock, and I was so impressed by everything on it...so my question is, why aren't The Yardbirds as big a band in the history of rock? Their lack of longevity? A wonder. Because this album was awesome.
Is This Better Than
A Hard Day's Night
?
:
(
Image
)