The Marshall Mathers LP
by Eminem (2000)
Favorite Track(s)
: No favorite songs, but I did have some favorite lyrics that I think will be relevant for years to come: "
I'm not Mr. NSYNC
" and then in another song, "
And by the way, NSYNC, why do they sing
?"
Thoughts
: (Pre-Listening) No, no, no, no, no, no. We JUST had an Eminem album. And it was tortuous. My heart is crying. My heart is crying. My heart. Is crying. I REJECT EMINEM AND ALL HIS WORKS.
(Post-Listening) Eminem's music and career thrives on negative attention and how much he thinks people hate him (and I don't hate him, I just don't think about him, period). I could get nitty-gritty into all the issues I have with Eminem's music, but I don't want to waste that energy on him. So you know what I'd rather talk about? MEAT LOAF. I just got his albums
Bat Out of Hell II: Back Into Hell
and
Dead Ringer
. And even though I should be listening to Christmas music, I'm driving around in my car screaming "
A wasted youth is better by far than a wise and productive old age!
" and "
Come on, come on, and there'll be no turning back/ You were only killing time and it can kill you right back!
" Or this gem of a bridge:
Somebody bless all the girls in the sand on the beach
They're dreamin' of boys and staying just out of reach

Bless all the cheerleaders down on the track

They're glistening like diamonds with sweat on their backs

Bless all the girls in the gangs on the street
They're looking for danger and they're holding their peace

Bless all the girls staying late after school

They're playing with fire and oh they're playing it cool

And bless all the shy girls who're learning to dance

They stare in the mirror and they conjure romance

Bless all the girls who are always alone

They kneel down in prayer and they wait up by the phone

Bless all the homecoming queens of the night

They're looking for magic in gymnasium lights

And bless all the girls who know what love is about

They try not to cry and then they try to put out
I mean, COME ON. And don't even get me started on "I'd Do Anything For Love (But I Won't Do That)." It's currently on non-stop repeat in my car and on my iPod.
Jim Steinman wrote the songs for both the albums and
Bat Out of Hell
and the man's a twisted, poetic, talented genius. But Meat Loaf's voice is the main event. His voice, his voice, his voice. I think he must have been John the Baptist in a former life, because
his is a voice crying out in the wilderness
(is that sentence uber blasphemous or just kind of?). I want to cry this music is so full and alive and epic and gorgeous. The piano! The backing choirs! The changing tempos! It's theatrical rock.
So I'm PISSED OFF that there isn't more Meat Loaf on the
Rolling Stone
500 list. And that every Eminem album IS. So to Meat Loaf and Jim Steinman I say, your work makes me do this:
And this:
And it's a fucking travesty that more people didn't vote the rest of your albums on the list.
To Eminem, I say this: people are always telling me that you're so talented and influential. That you can rap like nobody else. So if everyone thinks you deserve a round of applause for that despite your violent, misogynistic, homophobic, hateful lyrics, here you go:
Is This Better Than
Help!
?
: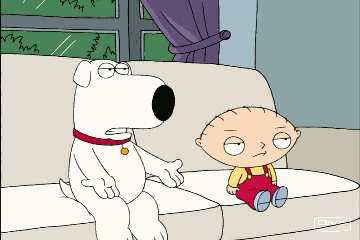 (image, image, image, image)