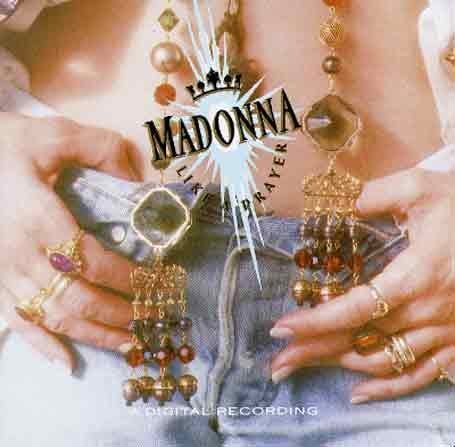 Like a Prayer
by Madonna (1989)
Favorite Tracks
: "Like a Prayer" and "Cherish" and "Dear Jessie"
Thoughts
: (Pre-Listening) I'm sorry, but I'm a little confused here. Remember just 41 albums ago, at #275? It was
Madonna's Immaculate Collection
. It has three of the songs off
Like A Prayer
. And I'm wondering if it's the best three songs off this album. In which case I will be angry that this album made it on the list as well, and this far up.
(Post-Listening) Ok, the rest of the album was quite solid. Still...I'm shocked at how far up it is, even with a duet with Prince!
Is This Better Than The River?
: Not to me.