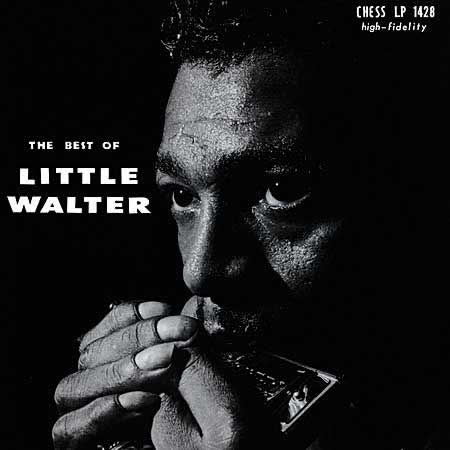 The Best of Little Walter
by Little Walter (1958)
Favorite Tracks
: "My Babe" and "Last Night" and "Can't Hold Out Much Longer" and "You Better Watch Yourself" and "Tell Me Mama"
Thoughts
: Confession time: I've never heard of Little Walter. But considering he's a blues singer from the 50s, I'm giving myself a break.
I love harmonica, so this album was a treat, as Little Walter is extremely proficient at playing one. If you are familiar with Little Walter's music, you can see that I favored the songs with lyrics over the instrumental songs. Blues songs run together for me if there aren't words. I know, I know...pathetic.
Is This Better Than Bad?
: In my personal library it wouldn't make the top 200 (I prefer Michael's "Off the Wall" to Walter's), but I can see why others would think it belongs this close to #1.